Weiwulian application scenario-energy monitoring
1. Application scenarios
Smart factories are the future development trend of all enterprises. Energy monitoring is an important part of smart factories. The main function is to provide enterprises with real-time monitoring of energy consumption such as water and electricity. Energy monitoring is the basis for companies to customize energy-saving control plans that meet the safety of their daily operations. The demand side is generally high-energy-consumption and cost-sensitive companies.
2. Target users
Companies that have special requirements for water, electricity, gas and other energy consumption in their work areas or companies that want to monitor their water, electricity, and gas operating status in real time through the Internet of Things platform, and intelligently plan to improve production efficiency and reduce operating costs. Such as manufacturing companies, industrial parks.
Three, product introduction
Weiwulian (software) is equipped with smart water, electricity, gas meters or meter reading devices (hardware). Weiwulian is a device IoT application under the Yawei Zhiyun Industrial Internet Platform. It includes modules such as virtual workshops and energy consumption statistics. Clicking on different modules will jump to the corresponding interface. After the virtual workshop is bound to the workshop equipment, you can view the energy consumption of the workshop and each equipment in the production process in the energy consumption statistics module.
3.1 Product function display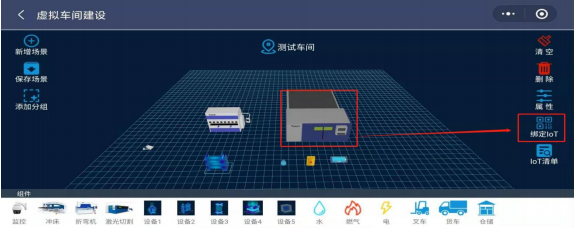 The new scene will add a virtual workshop. Modeling in the virtual workshop and binding lot equipment can display the running status and energy consumption of the equipment in real time. The binding process is simple and easy to operate. You need to save the scene before exiting the workshop.

Create multiple workshops, and different workshops collect the operating data of each equipment, real-time transmission, remote monitoring, and realize industrial visualization. Click on a single device to view the data of a single device.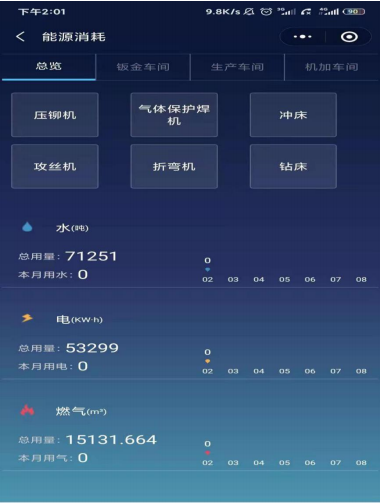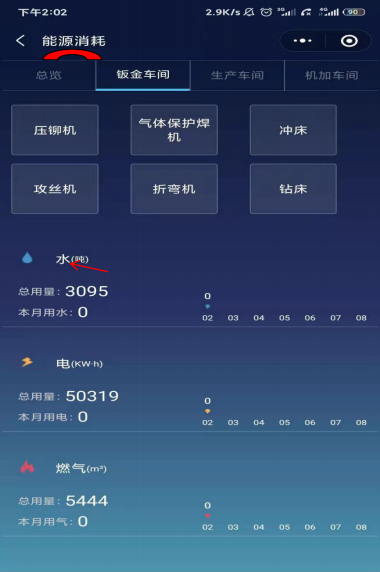 The energy monitoring module displays the energy consumption of each workshop and each equipment in detail, provides a basis for decision-making, controls the energy consumption of the workshop, and reduces the operating cost of the enterprise.
3.2 Part of the product supporting hardware display

3.3 Product and supporting hardware function introduction
name
type
Function
Weiwulian
software

1. Energy consumption and environmental data collection, remote monitoring, realization of industrial transparency and visualization, and intelligent energy-saving control

2. Real-time monitoring of the operating environment, timely assessment and early warning of personnel safety and operating requirements

Meter reader
hardware

1. Learn the digital shape of the meter through direct reading of the camera, take a picture at the front end and recognize the image into data before uploading

2. Support NB-IoT and other network forms for remote data transmission

3. Centralized management of power consumption

Water meter reading instrument
hardware

1. Learn the digital shape of the water meter through direct reading of the camera, take a picture at the front end and recognize the image into data before uploading

2. Support NB-IoT and other network forms for remote data transmission

3. Centralized management of water consumption

Gas meter reading instrument
hardware

1. Learn the gas digital shape through direct reading of the camera, take a picture at the front end and recognize the image into data before uploading

2. Support NB-IoT and other network forms for remote data transmission

3. Centralized management of gas consumption

Meter

PZ72L-E4/C

hardware

1. RS-485-MODUS (485 communication)

2. LCD display

Meter

PZ72-E4/C

hardware

1.RS-485-MODUS(485通讯)

2.LED显示屏

Hardware energy meter

PZ72-E4/KC

hardware

1. RS-485-MODUS (485 communication)

2. LED display

3.2DI/2D0 or 4DI (switch value)

Hardware energy meter

PZ72-E4/KC

hardware

1. RS-485-MODUS (485 communication)

2. LCD display

3.2DI/2D0 or 4DI (switch value)